---
I'm a Ph.D. candidate in Northwestern's Technology and Social Behavior program, where I work with Haoqi Zhang in Delta Lab.
I'm also an adjunct lecturer of Computer Science at in the College of Business and Technology at Northeastern Illinois University.
I study Agile Research Studios, our model for research training at scale, where students practice being self-directed learners in a research community. As part of this work, we run the Design, Technology, Research (DTR) program at Northwestern.
In my work, I explore how technical systems, effective processes, and social structures integrate as socio-technical ecosystems that surface ways to optimally use limited resources in a community. Specifically, I investigate how such ecosystems can scale effective undergraduate research training, where students learn to self-direct complex work in a community with limited mentoring resources. I take a design-based research approach, and work at the intersection of Human-Computer Interaction (HCI), Learning Sciences (LS), and Computer-Supported Cooperative Work (CSCW).
My hope is that these systems will enhance and extend the natural ways in which we practice, learn, grow, and support one another in our communities.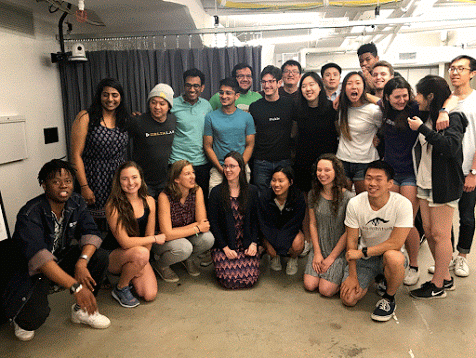 Our community is pretty spectacular.